About the IAFF
The International Association of Fire Fighters, headquartered in Washington, DC, represents more than 300,000 full-time professional fire fighters and paramedics who protect 85 percent of the nation's population. More than 3,200 affiliates and their members protect communities in every state in the United States and in Canada. The IAFF is one of the most active lobbying organizations in Washington; its Political Action Committee, FIREPAC, is among the top one percent of the more than 4,000 federal PACs in the country. In addition to city and county fire fighters and emergency medical personnel, the IAFF represents state employees, federal workers and fire and emergency medical workers employed at certain industrial facilities.
The IAFF is organized on February 28, 1918, as 36 delegates representing 24 local fire fighter unions convene in Washington, DC. They debate on a name for the new organization, deciding between the International Brotherhood of Fire Fighters and the International Association of Fire Fighters.
Delegates propose publishing a magazine for members, decide the salary of officers set commons goals to live and work with dignity, with care for their safety and concern for their families.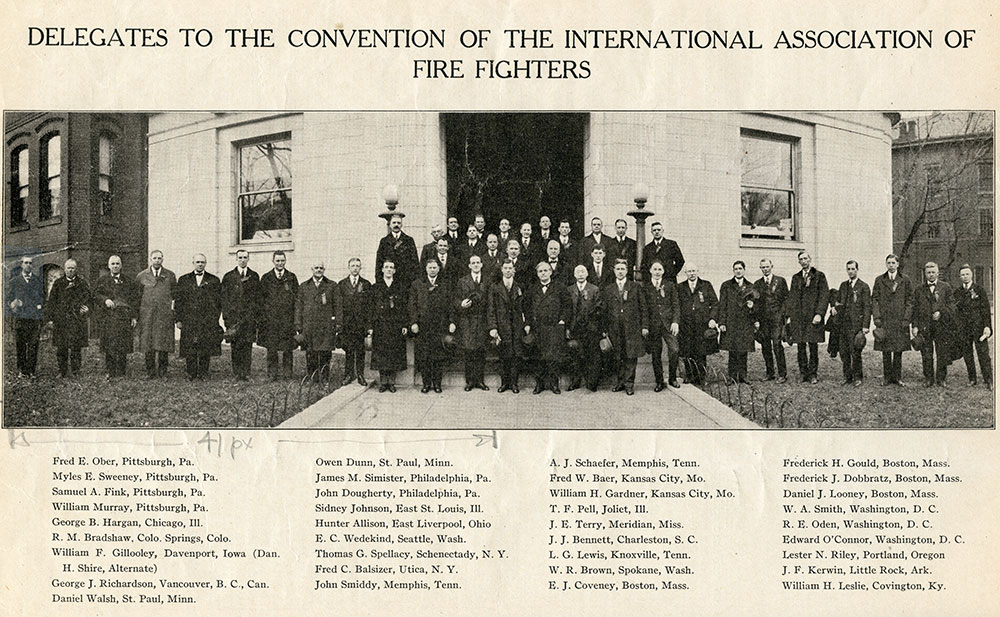 Professional fire fighters first started uniting in the mid-19th century as organizations designed to assist fire fighters injured on the job or for the families of fire fighters killed in the line of duty.
Many individual fire unions independently affiliated through the American Federation of Labor (AFL) – established in 1886. Pittsburgh fire fighters, who organized as AFL Local 11431 and would become IAFF Local 1, decided it was time to organize when their newly elected city government threatened to remove fire fighters who weren't supporters of the new administration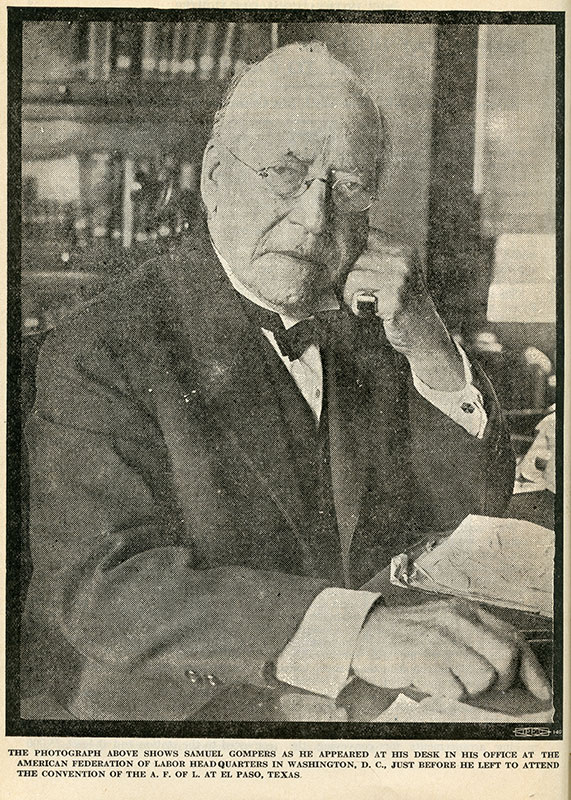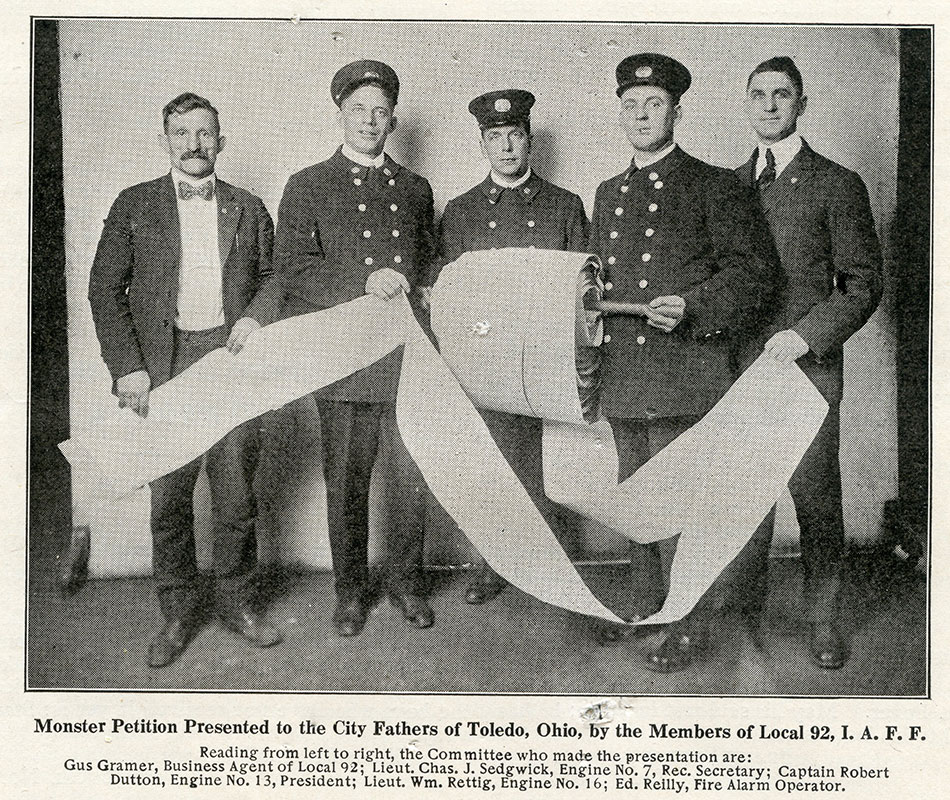 When their first president, Captain Frank G. Jones, was fired by the city, members of the union paid his wages and fought to have him reinstated. A partial victory was achieved in 1906 when he was reappointed as a lieutenant. Jones went on to submit a resolution to the AFL for fire fighters to be able to organize locals across the country, marking the beginning of the IAFF, a separate union for fire fighters.
AFL President Samuel Gompers supported the number of fire fighter locals, and by 1916, 17 unions had been charted by the AFL, including Vancouver, British Columbia, in Canada.
In 1917, when union fire fighters in Tacoma, Washington, won a two-platoon schedule ("We felt like we had been let out of jail.") – it showed their union strength and what could be accomplished.
IAFF 100 Years of History